Isoko, Beyond 2015 Elections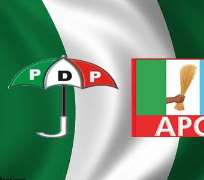 It is sad that some people that claimed to be supporters of one politician or the other in Isoko have turned Isoko politics into violence than considering the future of Isoko youths. It is mindboggling to hear a statement like this that all "PDP candidates either failed or passed must be voted back to power". Isoko politics is now run on personal violence than campaigning for issues-based politics.
In one of the local community newspapers in Isoko where an interview was granted that Chief Hon. Benjamin Okiemute Essien is not from Ikpidi-Irri or is an alien to Isoko nation. Before he ventured into politics in 2011, the same newspaper also published that Hon. Benjamin Essien is not qualified to contest. Recently he took his campaign to Emede and was mercilessly attacked while his political opponent described him as an alien.Hon.Benjamin Essien knew that if he joined PDP, his political ambition will be carpeted and even when the pressure was high but considered APC as a platform to excel.
While now, everybody is taking interest to run down a man that brought political enlightenment to Isoko nation. Those acclaimed politicians that are birthed in Isoko and what are there political developments so far?Hon.Benjamin Essien might have his own political weaknesses as a human being that does not mean we must take him to the cleaners like that.
Among those working with Hon. Benjamin Essien, nobody is from Cross River State except Isoko indigenes and afterall he grew up in Isoko precisely Ivrogbo-Irri and schooled there. We must not allow political sentiments to enter into our political development than seeing Isoko nation as one. No political party should make Isoko nation as a violent region.
Again,Oleh police station is now a place where political opponents report Hon. Benjamin Essien's case of threat to their lives knowing very well that Essien is a man with political mission to take Isoko nation to the Promised Land. Not all PDP or APC candidates are failures but the leadership must consider the best hands to choose not desperate elements that want to turn Isoko nation into a civilian war in the name of campaigning for their selfish interests.
It is not a crime if Benjamin Essien goes for second term and be the first person to break that long jinx of a candidate not returning for second term in Isoko South Constituency 1. May I ask what is the offence of Hon. Benjamin Essien ? If we claimed that Isoko nation belongs to PDP, then we must elect credible people to represent us not arrogant personalities. Isoko political supporters should desist from violence and allow their candidates to represent them well. Some pockets of violence are being instigated by some politicians against the person of Hon. Benjamin Essien.
Must we run down people before considering ourselves as politicians in Isoko? After all, Barr. Orezi Esievo is not new in government; it is God that gives power not Essien or Orezi in Isoko South Constituency 1.Another vibrant politician from unknown party can be voted into power through God's arrangement. What I am saying hear as a writer is that politics must not be do or die affairs in Isokoland.One thing that makes Isoko politics turning into free for all fight is the various political statements that read" I will not contest for second term or I will contest without considering the future politics".
Another various pockets of violence are being carried out in Isoko South Constituency 2 where supporters of Hon. Ferguson Onwo and Prince Johnson Erijo are smashing cars in the name of elections. Isoko politicians should look beyond 2015 and see political leadership as one family. Cars and motorcycles are not empowerment but Isoko politicians should create scholarships for the youths.Hon.Leo Ogor at 56, knows what it takes to run politics with integrity. He once being described as a failed legislator but he quickly adjusted and remains the best Isoko politician in this 21st century.
Chief Joshua Uturu recently declared his intention to run for House of Representatives come 2015 under the platform of Social Democratic Party (SDP) while some described his ambition as a failure that is, his name is not in INEC.Acccording to Chief Joshua Uturu on a phone chat said those saying my name is not in INEC,are they INEC officials? They should go and verify from INEC not me. I am not a mad man who will spend millions of naira on a campaign and my name is not in INEC.It is not going to be easy for Hon. Leo Ogor like that because many political lions are ready to fight him to the end.Hon.Leo Ogor is one of the best Isoko PDP politician that has credibly performed well in recent times.
His legislative prowess is worthy to be emulated in all ramifications. Though Chief Uturu is considered as ex- prisoner and murderer but he must not be underrated by any politician in Isoko like that because his fellowship is intimidating and encouraging and be described by Irri admirers as 'Freedom fighter'. He singlehandedly sponsored some of the A-list politicians that later turned against him in the long run.Again, APC should not be seen as a Boko Haram party in Isoko but the personalities contesting elections under that platform should be considered.
The issue that all PDP candidates must return to power at all cost in 2015 even when political failures are identified with some of these politicians in Isoko.Hon Johnson Erijo once said on the social media that since cars and motorcycles are the empowerment drive in Isoko now, he would empower in hundreds if voted into power but for three terms, he cannot pinpoint any political development in Isoko South Constituency 2. Hon.Ferguson Onwo has stepped down for Prince Johnson Erijo for three consecutive times which PDP accepted and only to be manipulated by powers that be. In North constituency, Dr.Andrews Elueni is waxing stronger under the platform of APC while Hon Sir Tim Owhefere of the PDP is having sleepless night on his political victory considering other political opponents fighting for the position at all cost.
The PDP winning structure in Isoko is getting weaker in the sense that some of these candidates have questionable characters to answer. It is time for Isoko politicians to look beyond 2015 elections allowed peace to reign in the land.
Godday Odidi
Public Affairs Analyst
08058124798
Lagos
Disclaimer:

"The views/contents expressed in this article are the sole responsibility of

Godday Odidi

and do not necessarily reflect those of The Nigerian Voice. The Nigerian Voice will not be responsible or liable for any inaccurate or incorrect statements contained in this article."
Articles by Godday Odidi