February elections: PDP 'll win in Kano —Shekarau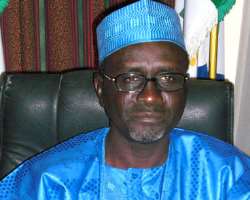 THE Minister of Education, Malam Ibrahim Shekarau, has said that with the level of transformation agenda executed in the country, especially in Kano State, the Peoples Democratic Party (PDP) will win in the state in the February general elections.
This is just as he called on politicians to dwell on issue-based campaigns and desist from casting aspersion, blackmailing and assassinating characters of their opponents.
He disclosed this while speaking to newsmen recently in Kano, just as he urged both politicians and electorate to shun violence and have the interest of Nigeria at heart as the nation  holds general elections.
He added that the mammoth crowd that gave a rousing reception to Mr President last Wednesday was a proof that PDP was still alive in the state, noting that the party would surely win all the general elections in Kano State.
According to him, 'It's only expired politicians that can castigate Mr President and say he has not done well for the  people of the North. Consider the new universities established by him, the North has the highest number of those newly established universities.
'What about the procurement of fertiliser? It is now done with ease, unlike before, and you know that most farmers in the country come from the North.
'With the overwhelming support given Mr Presdient, it is a proof that PDP will win in Kano.
'Kano people are now aware that Jonathan's administration has done a lot for the North,' adding that the people of the state would reciprocate the good gesture of President Jonathan to them in the state by voting for him in the presidential election, as well as vote for PDP candidates vying for various positions in the state.
The minister said nothing should be allowed to truncate the nation's democracy, which according to him, would be put to test on February 14 and 28 respectively. Tribune