President Jonathan Snubs Governor Aliyu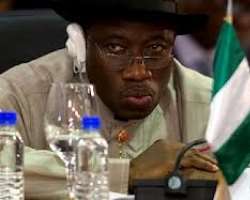 The president was said to have snubbed the Niger state Governor, Dr. Mu'azu Babangida Aliyu during the sensitization workshop on non violence organized by the offices of the National Security Adviser and Special Adviser to the President on Inter Party Affairs in Abuja.
The President's action was not far from the succession greed of Gov. Aliyu and his anointed candidate, Alhaji Umar Nasko which is seen as a Party Indiscipline and wrong enforcement of an unpopular candidate, an act that can be responsible for election violence and total collapse of PDP in Niger state
Governor Aliyu's anointed candidate is a school drop out and an alleged drug addict coupled with the fact that Governor Aliyu's administration is an administration of embezzlement and yet he has successfully installed a successor in Niger state is surely breeding a likeable post election violence in the state.
A dependable source told this reporter