Dispatch of Experts in Response to the Ebola Virus Disease Outbreak in West African Countries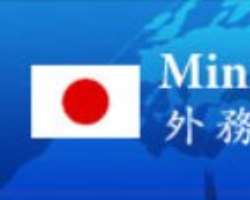 TOKYO, Japan, January 6, 2015/African Press Organization (APO)/ -- 1 The Government of Japan has decided to newly dispatch two experts to the Republic of Sierra Leone through the World Health Organization (WHO) in response to the outbreak of the Ebola virus disease in West African countries.
2. The experts being dispatched this time are Dr. Takuya Adachi from the Department of Infectious Diseases, Toshima Hospital, Tokyo Metropolitan Health and Medical Treatment Corporation (dispatched from January 3, 2015, to February 6, 2015), and Dr. Tomohiko Koibuchi from the Department of Infectious Diseases and Applied Immunology, Research Hospital of the Institute of Medical Science, the University of Tokyo (dispatched from December 28, 2014, to January 30, 2015).
3. This brings to 13 the total number of Japanese experts having participated or participating in the WHO mission.