Crescent Varsity Alumna Bags Distinction In Scottish University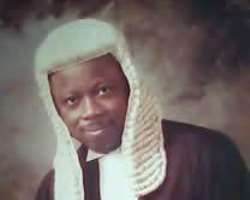 A graduate of Crescent University Abeokuta recently lined up alongside students from the best universities around the world when she finished her Master's degree with a distinction at Aberdeen two weeks ago.
A statement from the public relations office of the university said Rafiat Gawat , who is the pioneer first class graduate of Mass Communication graduate of Crescent University obtained an MSc in Corporate Communication and Public Affairs from the Robert Gordon University, Aberdeen with a score of 74 per cent in final dissertation and an overall aggregate of 70 per cent.
After the convocation on December 8, in Aberdeen, Miss Gawat said she owed her success to Almighty God and the mass communication undergraduate curriculum of Crescent University which she said prepared her well for post-graduate study at international level.
"The programme was tough but my courses and mode of instruction at Crescent University had prepared me for the challenges of post-graduate education even in very cold and blustery Scotland.
She said that in spite of the inclement weather, she was able to make one hundred percent attendance, complete all assignments on time and was commended for good character and exemplary behaviour due to the regime of high moralinstruction and character moulding inspired and encouraged by Judge Bola Ajibola, proprietor of the Crescent University.
Reacting to the news, Judge Ajibola said he was happy and grateful to Almighty Allah for allowing his vision of academic and moral excellence to begin to yield fruits within the first decade of the establishing the university. He said his intention from inception was to establish a university unique for placing the fear of God side by side with quality academic programmes. "We aim to train high quality, morally uprightprofessionals' not brilliant beasts and brigands, he said.
Head of Department of Mass Communication, Dr Kola Adesina who was in Aberdeen for the convocation said a quiet revolution in the mass communication instruction and assessment has begun at the university. Adesina who was a senior lecturer of Media Studies and an Assistant examiner with Oxford and Cambridge RSA Examinations Board (UK) where he was headhunted to establish the department, also said" We are happy with performance of our alumni in employment and further education at home and abroad, with us, newsrooms in town are in constant touch with our lecture rooms while we are fulfilling the most basic function of a university, which is to produce world class graduates"