Good News! A Nigerian To Host Miss Commonwealth In UK Tonight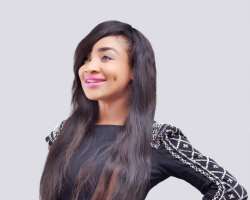 This is good news for Nigeria. A Nigerian, Princess Halliday will be hosting the Miss Commonwealth International alongside Johnny Pach today in the city of London.
Miss Commonwealth is an international event with Delegates from all common wealth countries in the world.
Yesterday, Princess Halliday who hails from Bonny Island carried out personality check on Common wealth delegates representing the commonwealth Nation with 82 common wealth delegates present.
Princess Halliday who is in her 20s is a TV Host/Executive Producer and Founder of Empower Africa Initiative, a Petroleum Engineer, Business Consultant, Harvard Communication Expert and an Actress.

For Princess Halliday, the heart and soul of Empower Africa Initiative which is shown on DSTV Africa and sky London are ordinary people doing extraordinary things.