Governor Ngilari sacks Adamawa cabinet, political appointees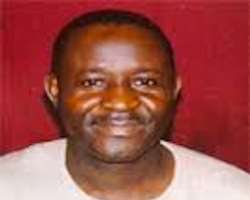 The newly-sworn in Adamawa Governor, Mr Bala Ngilari, on Thursday approved the dissolution of the State Executive Council and political appointees with immediate effect.
A statement signed by his Chief of Staff, Alhaji Chubado Tijjani, said all affected office holders should hand over all documents and other government properties to permanent secretaries in their various ministries.
The statement, however, said that heads of statutory commissions were not affected by the dissolution.
NAN reports that the affected appointees were less than three months old in office.
They were appointed by the former acting Governor, Alhaji Ahmadu Fintiri, who was sacked by a Federal High Court, Abuja, on Wednesday.