My Album Is Delayed Because Of Security Challenges—Eldee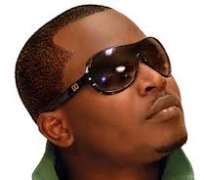 Nigeria's ace music producer and artiste, Lanre Dabiri better known as 'eldee the Don,' has again complained about the security challenges rocking the country at the moment.
Recently, the Tribes Records boss disclosed that the reason why he decided to pend the release of music was as a result of the unstable condition around the country which to him, it's a hindrance to the growth of good music.
Eldee has decided to device a means on how to contribute his own quota by using the social media to send words of advice to the people in power and trying to educate members of the public on what system of government they could possibly be facing of not checked on time.
Lanre's robust resume includes his work as an artist, producer, video director and a cutting-edge interactive media consultant for Fortune 500 international brands such as CNN, D3 Publishing, Hines, Accenture, Andersen, Kimberly Clark, Naruto, Primedia, NBA, UPS, Cartoon Network, Consumer Source, and Warner Bros, just to name a few, with numerous national and international awards for design and new media campaigns.
In addition to his numerous accomplishments as an artist and businessman, eLDee is very passionate about the current state of Africa and is one of the few outspoken Nigerian celebrities when it comes to social issues. His passion is evident in his activism towards social change.