Jonathan nominates Shekarau as minister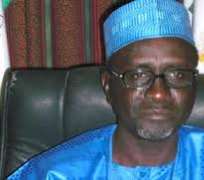 President Goodluck Jonathan has forwarded the names of three nominees to Senate for confirmation as ministers.
They former Kano State governor, Mallam Ibrahim Shekarau, Dr Abdul Bulama (Yobe), Dr Stephen Oru (Delta) and Mr Adedayo Adeyeye (Ekiti).
In the letter the president addressed to the senators through the Senate President, David Mark, on Wednesday, the president said it was done in accordance with the 1999 Constitution, as amended.
'In accordance with section 147 sub-section 2 of the 1999 Constitution as amended, I have the honour to forward the underlisted ministerial nominees for consideration for senate confirmation,' it said.
The letter, which was read by Mark, said the Curriculum Vitaes (CVs) of all the nominees were attached to the letter.
It will be recalled that the Ministers of Niger Delta Affairs, Mr Godsday Orubebe (Delta); Police Affairs, Caleb Olubolade (Ekiti), and Finance, Mr Yerima Ngama had resigned their appointment.
It will also be recalled that the name of Hajia Jamila Salik (Kano) had earlier been submitted for consideration and confirmation, but she was not screened by the senate.
In another letter, the president presented the 2014 budget for the Niger Delta Development Commission (NDDC) to the Senate.
The letter, which was also read by the Senate President, said it was in line with the provisions of the NDDC Act.
'I wish to submit the 2014 estimates of expenditure and income of the commission for the kind consideration and approval of the National Assembly.
'This is in pursuant to section 18, sub-sections 1 of the NDDC Establishment Act,' he said.
Jonathan said in the letter that the commission had submitted a budget of N322.600 billion for 2014 as against N315.8 billion in 2013.
According to him, it represented an increase of about 2.1 per cent over the 2013 budget.
The president explained that the budget was made up of personal expenditure of N15.8 billion, recurrent expenditure of N10 billion and capital expenditure of N2.281 billion.
He said the budget also had a project development expenditure of N295.051 billion.
He listed sources of revenue for the budget to include revenue brought forward, N23 million and Federal Government contribution, submission by the president, N50 million.
Other sources of revenue are Federal Government contribution; excess crude areas, N50 million; oil companies contributions and others, N130 million and Ecological Fund, N57 million.
He expressed the hope that the senate would give both requests the usual expeditious consideration.