Tribunal upholds Esan North East election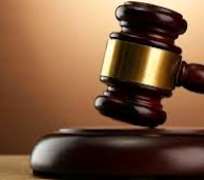 Edo Local Government Election Appeals Tribunal on Saturday affirmed the election of Sam Oboh of All Progressives Congress (APC) as Chairman of Esan North East Local Government Area.
In his judgment, Justice John Acha set aside the judgment of the lower tribunal, which called for a re-run of the 22 October 2013 election.
Acha faulted the lower tribunal's judgment based on technicality.
NAN recalls that the lower tribunal delivered its judgment on 18 February 2014.
The Peoples Democratic Party's (PDP) candidate, Mr John Yakubu, had challenged the victory of Oboh in the election.
Oboh described the judgment as an act of God, saying that it further demonstrated that he won the election.
He said that although he did not allow the case to stop him from delivering his campaign promises to the people, he would, however, perform better now that the matter had been laid to rest.
Oboh appealed to the PDP's candidate and his supporters to join hands with him to deliver the dividends of democracy to the people.