We Have Lost More Than N400 Million Infrastructure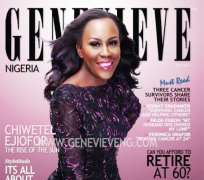 The Catholic Diocese of Maiduguri has lost more than N400 million in terms of infrastructure in the ongoing insurgency in North East Nigeria.
Very Rev. Father John Bakeni Bogna Ph. D, Diocesan Secretary , Catholic Diocese of Maiduguri disclosed this at a press conference on Thursday.
He said, "we have records right from 2006 and we have met with the government and we are still discussing the issue of compensation in collaberation with other Christian brethren"
Also giving the details of the loss from 2009 to date Rev. Fr. Gideon Obasogie Director Catholic Diocesr of Maiduguri said, more than 500 of there members have been killed, more than 50 churches burnt, about 90, 000 people displaced, 170 children killed and more tgan 300 women were made to become widows.
He said 1500 orphans have also been recorded by the church within the period under review while 34 Parishes were completely destroyed in Borno, Yobe and Adamawa states.
When giving the details of loss in schools and the health sector, Very Rev. Fr. Bature Fidelis Joseph. Project Manager, Catholic Diocese of Maiduguri said," 33 schools built after the takeover by government earlier made up of 23 primary and 10 secondary schools have been destroyed with three completely burnt.
He said nine schools have been completely closed in Madagali, Michika ,Shuwa and Mubi stressing that the massive exodus of teachers is affecting the stability of efucation in the Diocese.
Very Rev. Fr. Bature Fidelis Joseph also said that Health facilities of the church in Oulja, Bazza Shuwa Potiskum and Mubi have been vandalized adding that the churches in Biu, Damaturu , Potiskum, Maiduguri, Damboa and Gamboru-Ngala have also been destroyed and the Diocese is shrinking.
He urged everybody to pray for the sustainance of unity schools because its existence is one thing that is binding the country together.
Commenting on the abducted Chibok girls , the Rev, Father ssid the church has never been silent as it is constantly praying for their release and reunion with their families.