Nigeria, S'Africa to sign pact on Visa Exemption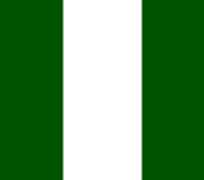 Nigeria and South Africa are to sign visa exemption for its government officials as part of efforts to strengthen relations between the two countries.

Disclosing this during a dinner at the Parliament of South Africa in Cape Town to mark the 10th anniversary of South Africa-Nigeria Bi-National Commission BNC, Vice President Goodluck Jonathan said the signing ceremony of the MOU will take place in Abuja when the Vice President of South Africa, Hon. Kgalema Motlanthe visits Nigeria on November 13, under the auspices of the South Africa-Nigeria BNC.
He said the BNC, which has had a chequered history, nevertheless, made significant progress in the last 10 years with 22 out of 33 MOUs signed.
Jonathan stressed that the two countries needed to work together for the development of Africa, as the world looked up to the two countries for solution to the myriad problems of the Africa continent.
He expressed joy that after a decade the parliaments of both countries are now part of the BNC, saying not much progress can come in the relations between the two countries without good laws from both parliaments. He added that the two parliaments must cooperate in law making to further cement relations between the executive arms of government of the two countries.
Also speaking at the occasion the Speaker of the House of Representatives, Hon Dimeji Bankole, said Nigeria and South Africa enjoyed long standing relations but regretted that since the establishment of BNC economic relations between both countries had been lopsided in favour of South Africa. He said the two parliaments should work towards enacting laws to redress the inequity.
Bankole also noted the issue of xenophobia among African nations and urged the two countries to work together to address the issue, adding that they should also cooperate on diplomatic, consular and economic affairs.
Earlier, the South African Vice President Hon Motlanthe stated that South Africa attached great importance to relations with Nigeria due to the role Nigeria played in the liberation of South Africa from apartheid and other common ties adding that he is visiting Nigeria next month to sign MOU on issues of common interest.
He solicited Nigeria support in the successful hosting of 2010 World Cup in South Africa adding that Ghana has set the pace in winning the FIFA Under 20 World Cup and South Africa is looking forward to do the same for Africa.
In a welcome address, Hon Maxwell Sisulu, the Speaker of South African Parliament noted that the BNC has always been between the executive arms of the government adding that henceforth the BNC will now be invigorated with the participation of the parliament.