Scrap kerosene subsidy now, LCCI tells Jonathan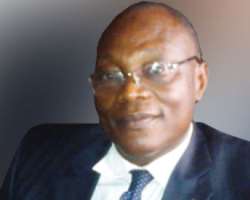 The Lagos Chamber of Commerce and Industry has called on the Federal Government to scrap the kerosene subsidy regime in order to save the economy from further leakages and inherent mismanagement.
The President, LCCI, Mr. Remi Bello, in a statement on Sunday, said the chamber had watched with keen interest the recent investigations into alleged unremitted funds into the Federation Account.
He said all indications showed that the continuation of the kerosene subsidy regime would have profound consequences both on the country's economy and the integrity of fiscal operations of the government.
The body, therefore, asked President Goodluck Jonathan to direct the immediate scrapping of the kerosene subsidy regime to save the economy.
Bello said, 'The NNPC should be directed to disengage from the business of importation, distribution and retailing of kerosene.  The private sector is well placed to take on this responsibility.  The current model of AGO (diesel) importation and distribution should be adopted for kerosene.
'The statutory regulatory agencies in the oil and gas sector should exercise the desired oversight functions to ensure quality assurance of products imported or produced locally.'
The chamber also called on the National Assembly to expedite action on the passage of the Petroleum Industry Bill to provide the legal platform for the much needed reform in the oil and gas sector of the economy.
The LCCI also urged Jonathan to act without further delay on the recommendations of the various committees and audit reports on the petroleum industry.
'The setting up of these committees and audit processes were driven, in the first place, by transparency concern in the oil and gas sector. Their recommendations will, therefore,  provide enormous value in the pursuit for greater transparency and efficiency in the sector,' Bello said.
According to him, the reports include the Dotun Sulaiman report on governance and global best practices in the NNPC; Nigerian Extractive Industry Transparency Initiative oil and gas industry audit reports; and KPMG audit report on the NNPC.
Others are the Kalu Idika Kalu report  on  the  refineries; Nuhu Ribadu report on the petroleum revenue; House of Representatives report on fuel subsidy; and Aig-Imoukhuede report on subsidy claims and payments.
The LCCI urged Jonathan to take urgent actions to sanitise the oil and gas sector to ensure economic and political stability.