February 18, 2014

| Sudan
Statement attributable to the United Nations Resident and Humanitarian Coordinator in Sudan, Mr. Ali Al-Za'tari, on the death of a Sudanese Red Crescent Society volunteer in South Kordofan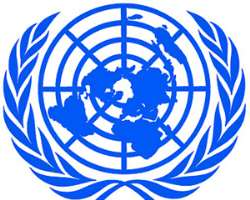 Statement attributable to the United Nations Resident and Humanitarian Coordinator in Sudan, Mr. Ali Al-Za'tari, on the death of a Sudanese Red Crescent Society volunteer in South Kordofan
KHARTOUM, Sudan, February 18, 2014/African Press Organization (APO)/ -- The United Nations Resident and Humanitarian Coordinator in Sudan, Mr. Ali Al-Za'tari, is saddened to hear that a volunteer with the Sudanese Red Crescent Society was killed by a land mine near Abu Jubaiha in South Kordofan late last week. Other volunteers were also critically injured by the explosion.
"The humanitarian community in Sudan extends its deepest sympathies and condolences to the families of those killed and injured by this land mine blast.
Sudan has one of the largest land mine problems in East Africa. Sadly it is often humanitarian workers and civilians, mostly children, who are injured or killed by these mines. To help prevent such tragedies, more resources need to be directed to humanitarian demining efforts, mine risk education, and clearing the explosive remnants of war in Sudan," said Mr Al Za'tari.