2015: Abia PDP declares support for Jonathan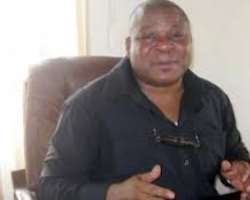 The Peoples Democratic Party (PDP) Abia State chapter has  declared support  for President Goodluck Jonathan's re-election bid come 2015.
The Chairman of the party in the state, Sen. Emma Nwaka, who disclosed this in Umuahia, the state capital, predicated their support for the president on his impressive a .
Asked why the state chapter of the party has already declared support for the president even before his declaration,  Nwaka said Abia state has fared better under the leadership president Goodluck Jonathan saying he has given a sense of belonging in terms of infrastructure development and ensured appointment of Abia indigenes to key positions.
He specifically listed the ongoing reconstruction of the Abia end of the Enugu-Port Harcourt Expressway, which had been in a state of disrepair.
He thanked the Federal Government for the construction of the Integrated Power Project at Alaoji in Ugwunagbo LGA and the 132 KV substations at Ohiya, near Umuahia.
Nwaka noted that for the first time since the end of the Nigerian civil war, somebody from the South East geopolitical zone was appointed Chief of Army Staff (COAS).
He thanked the President for the gesture and expressed happiness that the former COAS, retired Lt.-Gen. Azubuike Ihejirika, served the nation meritoriously.

Nwaka said the recent change in the leadership of the party at the national level would help to reposition the party for greater prospects in the 2015 polls.
He charged party faithful to join hands with the leaders of the party, saying, 'through our concerted efforts, we are sure of landslide victory in the 2015 general elections.''
He described the achievements of Gov. Theodore Orji in the state as unparalleled, saying; it had brightened the party's chances in the state.
''The governor's performance in all sectors of the state has become PDP's greatest selling point in the state,'' Nwaka said.
He assured candidates seeking elective positions in 2015 on the platform of PDP in Abia of a level playing field, adding that party's candidates would emerge through a democratic process.
He said that the party would not impose candidates on the people, noting that candidates must be popular and acceptable to the people.