JOHESU satisfied with nationwide warning Strike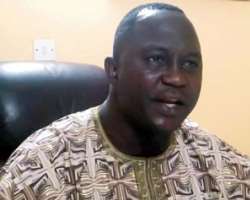 Chairman, Joint Health Workers Union (JOHESU), Dr Ayuba Wabba,  said Friday that the  three-day nationwide warning strike embarked upon by members was successful.
"There was 100 per cent compliance by members across the country. Though, Lagos State University Teaching Hospital (LUTH) and some others were on strike before we sent the notice, they still complied,'' Wabba said innAbuja.
Wabba said that the warning strike was aimed at solving the crisis in the sector as it would ginger the government to do the needful concerning all agreements signed with the union.
"It was not the intention of the union to inconvenience the general public; that is why we restricted it to three day, he said.
The union began a three-day warning strike to compel government to fully and unconditionally implement all agreements it signed with the union.
The union said they embarked on the strike because government did not take their demands seriously.
He listed their demands to include: Non-skipping of consolidated health salary skill, CONHESS, 10, National Health Bill, Presidential committee report on harmony in the health sector and promotion of health professionals from CONHESS 14 to 15.
Other demands are consultancy and specialist allowance, call shift and other professional allowances, as well as the implementation of 2008 Job Evaluation Committee report, re-constitution of Boards of management of teaching and appointment of ministers of health.