Anambra Local Government Elections Complied With International Best Practices—Election Monitors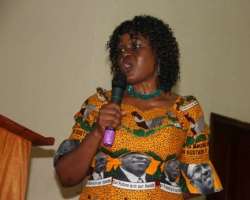 Prof Chinyere Okunna,Chief of Staff
A coalition of ANSIEC Accredited Civil Society Organizations says Anambra Local Government Elections complied with international best practices.
Briefing journalists in Awka, the coalition made up of 13 Civil Society Organizations adjudged the exercise as free, fair and credible.

Presenting a communiqué on-behalf of the coalition, the Director General, Centre for Credible Leadership and Citizens Awareness, Dr. Gabriel Nwambu said they inspected sensitive and non sensitive materials before, during and after the distribution to various Local Government Areas, Wards and polling units across the State.

The communiqué noted that though voting in some polling unit commenced slightly behind schedule at about five minutes past nine o'clock in the morning, voter were allowed to exercise their franchise free, and commended the impressive turnout of electorates across the State.

It commended ANSIEC for a well focused preparation and high degree of compliance with relevant electorate laws, as well as providing level playing ground for all political parties to compete.

The communiqué noted in particular that declaration of Nnewi North Local Government Area as inconclusive by ANSIEC proved a responsive and responsible commission dedicated to the sustainability of democratic principles based on the Rule of Law which it noted should be emulated by other State Electoral Commissions.

The coalition extolled Governor Peter Obi for not interfering in the electoral process and for his political will and courage in conducting the election, urging politicians to learn to accept defeat in good faith.
Prof Chinyere Okunna, Chief of Staff