2015: Delta South Leaders declare support for Olejeme
Urhobo leaders to prepare for more auspicious opportunity in the future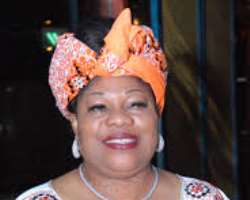 Delta South leaders on Thursday tipped Dr. Ngozi Olejeme as the likely governor of Delta State come 2015.
In a statement signed by the chairman, Coalition of Ijaw, Itsekiri and Isoko Politicians, Chief Oritsegbubemi Onetoritsebawoete, the leaders praised Olejeme for touching the lives of many and also using her contacts to attract development to the state.

"What Delta State needs in 2015 is a creative, industrious and pro-people governor. We need someone with the requisite experience and knowledge. Olejeme is one woman you can trust and do business with. She will not betray you or abandon a genuine cause. We know this and everybody respects her sincerity of purpose in Nigeria, particularly Delta State" the statement said.
Promising that Delta South Senatorial Zone will cede power to the north for the sake of the collective wellbeing of the entire state, the statement appealed to Urhobo leaders to prepare for more auspicious opportunity in the future.
"Dr. Olejeme and other Delta North leaders stood with us in the critical moments in the past when solidarity and fraternity mattered. It is time for us to support the best person from Delta North"
The statement said Olejeme had initiated programmes and projects that directly benefited the people in various areas.
"We resolved to ensure the emergence of Dr. Ngozi Olejeme to Government House, Asaba in 2015 because of her various achievements".
"Her political structure is deeply rooted in the grassroots. She enjoys the support of key political actors at the state and federal levels. Her human development philosophy has given her acceptance among thousands of Delta youths who she has empowered through various means" the statement added.