FG pays ASUU's salary arrears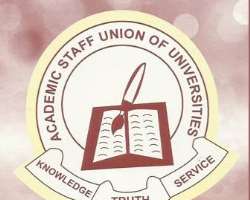 The Federal Government has moved to further demonstrate its seriousness over the issues agreed with the Academic Staff Union of Universities (ASUU) by paying the lecturers who were on strike for close to six months, their five-month salary.
The Chairman, ASUU,  University of Ibadan chapter, Dr Segun Ajiboye, confirmed the development.
He described the payment of lecturers' five-month salary arrears by the Federal Government as encouraging.
Ajiboye told newsmen on Thursday in Ibadan that the federal government had with this started implementing the Memorandum of Understanding (MOU) reached with the union.
'It is encouraging that the salary arrears have been paid to members, and I believe this cuts across board.
'Right now, members are ready to go back to work. We however expect government to be sincere in fulfilling other aspects of the MOU,'' he said.
Meanwhile, ASUU president), Dr Nasir Fagge, said also on Thursday the union would consolidate on the gains of its 2013 struggles in 2014.
He noted, in a signed statement on Thursday says that 2013 was a year of struggle to salvage the Nigerian education system from the 'jugular grip of Bretton-Woods Institutions'.
He said a significant increase in budgetary allocation to the education sector would be pursued in 2014 to achieve UNESCO's 26 per cent recommendation.
The ASUU president said that the union would also follow-up on its agreement with the government concerning the welfare of lecturers to ensure implementation and industrial harmony.
According to him, the union will convene a National Summit on Education to X-ray the problems of the sector and proffer solutions.
'There will be a general improvement in the quality and access to education at all levels for the Nigerian citizens.
Bottom of Form
Meanwhile,
'2014 is the year in which, if we all do our bit as required, a foundation to genuine national development will be laid through the production of quality manpower at all levels for our dear country,' he said.