We Exhalt The Almighty And The Judiciary—Lagos PDP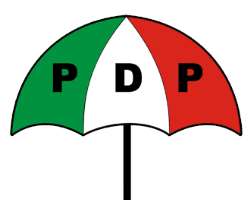 The Lagos State PDP has congratulated its Prime leader, chief Olabode George, for his victory at the Supreme Court over the charge of Contract Splitting.

The Party exhalts the Lord and the Judiciary for vindicating the Leader.
Reacting on behalf of the Party, the State Chairman, Tunji Shelle, expresses joy and glory to God. "We thank God and the Judiciary. We are now re-invigorated for the challenges ahead.
The task now is to Forget and forgive. The Past can no longer haunt us and we are no more distracted. To his detractors who syndicated and railroaded him to jail, we say they Should Go and Sin no more"
Tunji Shelle
Lagos PDP State Chairman