SECURITY COUNCIL COMMITTEE CONCERNING CÔTE D'IVOIRE DRAWS ATTENTION TO TWO RECOMMENDATIONS IN MIDTERM REPORT OF GROUP OF EXPERTS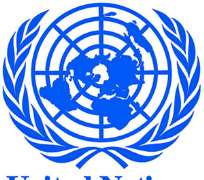 NEW YORK, November 26, 2013/African Press Organization (APO)/ -- On 21 November 2013, the Security Council Committee established pursuant to resolution 1572 (2004) concerning Côte d'Ivoire considered the midterm report of the Group of Experts on Côte d'Ivoire dated 14 October 2013 (S/2013/605), which is available on the Committee's website: http://www.un.org/sc/committees/1572/CI_poe_ENG.shtml.
In this connection, the Committee wishes to draw attention to the following recommendations included in the above-mentioned report which are addressed, inter alia, to all public and private banks and financial institutions:
Recommendation 184 (individual sanctions): The Group recommends that all financial-related institutions in Côte d'Ivoire, including the tax and cadastral agency, BCEAO (Banque Centrale des États de l'Afrique de l'Ouest/Central Bank of West African States) and all public and private banks and financial institutions take immediate measures to comply fully with the Security Council resolutions imposing targeted sanctions on Ivorian individuals, in particular the assets freeze, and that the Member States concerned inform the Committee accordingly.
Recommendation 185 (individual sanctions): The Group also recommends that the above-mentioned institutions grant it immediate and unrestricted access to all financial records pertaining to the individuals currently subject to sanctions, pursuant to paragraph 30 of Security Council resolution 2101 (2013).