Why Nkiru Syvalnus may not comeback if Okorocha reshuffles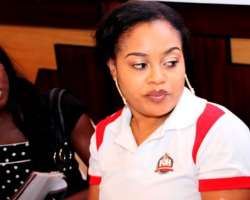 The recent revelation by the Imo State governor, Anayo Rochas Okorocha to reshuffle his cabinet seems to have sent worries to Nollywood actress and screen diva, Nkiru Syvalnus who is the Special Assistant to the governor on Public Affairs.
Based on information reaching us from a reliable source, the star actress of "Cry For Help" would likely not be retained by the Imo state number one citizen in the upcoming cabinet reshuffle that will be sending most commissioners packing.
For the fair-skinned actress' sin, it might have emanated from the news that got killed late last year before her kidnap following the Imo First Lady's threat on her.
In the words of our source: "After the First Lady accused her of having an affair with the governor, we discovered that things really got changed. Even, Nkiru whom she accused of not performing but because of the affair with her husband made it back after the last reshuffle. Now, another one is coming and I'm not sure if she will make it because of her poor performance and eyes that are already on her now".
"Even the office she held before her position got swapped with another appointee, it could be said that the office is now booming. While under her reign nothing happened. Same thing with her current position, that was the same office that made influence before she came, right now nothing is happening," our source revealed.