Dangote Expands Operations To Tanzania, Inaugurates $500m Cement Plant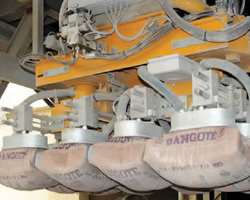 SAN FRANCISCO, May 28, (THEWILL) – In furtherance of its Pan-African expansion drive, leading cement company, Dangote Cement Plc on May 27, 2013, laid the foundation stone for the construction of its new $500m cement plant in the East African country of Tanzania.

A statement from the Dangote Group in Lagos indicated that the new plant with production capacity of 3.0 million MTPA already endorsed by the government of Tanzania is part of the industrial revolution and economic emancipation programme of the home government as the plant will provide thousands of job for the locals.

President of the Group, Aliko Dangote said commencement of the Tanzania plant is part of the strategy of the conglomerate, which is a fully integrated quarry-to-depot producer with production capacity of 19.25mmtpa in Nigeria at the end of 2012, to increase its capacity to at least 29mmtpa by 2015.

The preparations leading to the groundbreaking ceremony according to the statement, commenced in 2007 following discussions with the government of Tanzania by the Group and subsequent agreement on the proposed cement plant. The plant is expected to be completed within 22 months.

Dangote said the commencement of the construction of the plant signposts another step forward in the Group and Tanzania's mutually beneficial business relationship, which will further strengthen the ties between the two countries.

He said: "Our investment in this sector, which is outside the traditional mining sector, is to take advantage of the abundance of limestone in the country and work towards making Tanzania self-sufficient in cement production. We must commend the government and people of Tanzania for recent public sector and banking reforms, as well as revamped and new legislative frameworks, which have spurred private sector-driven investment."

Dangote assured the people of Tanzania especially the host community of Mtwara of a new dawn as the company will impact positively on their lives.
He added: "While we are in business of creating wealth primarily, we are also mindful of the need to touch lives of people. As a company, we have always been conscious of the need to give a little of our profits back to the society as a guarantee for sustainable business success.

"This has been our guiding business philosophy. In all our host communities where we operate, we have a robust corporate social responsibility (CSR) strategy in place, for translating this philosophy into projects and actions that touch positively on the citizens of our host communities."