Finally, NNPC Agrees To Render Accounts To House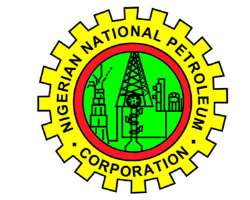 ABUJA, May 23, (THEWILL) - The Nigeria National Petroleum Corporation (NNPC) on Thursday said it was prepared to make available its financial records for the House of Representatives for oversight.
NNPC had on several occasions turned down the request and summons of the House Committee on Finance to furnish it with its financial records.
But at a meeting with the committee, Thursday, in Abuja, the NNPC Group Finance Director, Mr. Bernard Oti, pleaded for more time to enable the Corporation put its records in order.
He however did not appear with the representatives of the Corporation's subsidiaries as earlier demanded by the committee.
Oti told the committee that the NNPC is operating at a loss, lamenting that "the financial loss from vandalisation is a huge burden on the corporation."
Nigeria's deficit currently stands at over N1 trillion, and the committee had blamed the NNPC for the huge deficit the nation has continued to post in recent times.
Responding to the plea by the NNPC, the chairman of the committee, Hon. Jibrin, noted that the committee had been able to conclude on almost all the 60 agencies, except NNPC, saying "one of the areas of disagreement is the group account by NNPC and the independent accounts of the subsidiaries."
At earlier meetings on the Consolidated Revenue Fund (CRF), Jibrin, who reckoned that Nigeria could do better with Internally Generated Revenue (IGR), disclosed that the chunk of money the country needs is lying with the Ministries, Departments and Agencies (MDAs).
Jibrin pointed out that NNPC has never remitted a dime to the Federal Government, while some MDAs have complied with the relevant authority by remitting a good percentage of their earnings to government's account.
"NNPC has never, I repeat, never, remitted a kobo to the Federal Government. We calculated from 2009, and realised that NNPC generates over N6 trillion. We have always tried to get NNPC for some explanations, but they would not show up. It took a bench warrant to get the Group Managing Director (GMD – Andrew Yakubu) to appear before the House, and when he did, he told us the usual story that NNPC has been operating at a loss," Jibrin said.
Jibrin, who observed that only about four of NNPC's subsidiaries operate at a loss, hinted that the Nigerian Petroleum Development Company (NPDC), an organ of the NNPC, generates a very high revenue.
"In 1999 alone, the gross revenue of NPDC stood at N101 billion. Its tax amounted to N64 billion and its profit after tax (PAT) stood at N15 billion," Jibrin said earlier.
After consulting with members of the committee, Jibrin mandated the management of NNPC to appear with the 17 subsidiaries next Tuesday.