Glencore Xstrata Chairman Ousted In Surprise Coup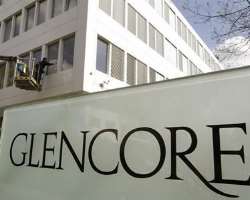 Glencore Xstrata Chairman John Bond surprised investors on Thursday by announcing he had been voted out of the top job at the miner and trader at the group's first annual shareholders' meeting.
Bond gave no explanation, but as the meeting began in Zug, Switzerland, he handed responsibility for chairing the gathering to former BP boss Tony Hayward, the company's senior independent director.
The results of the shareholder vote are due to be published by Glencore shortly.
A veteran of London's financial sector who was formerly chairman of miner Xstrata, Bond agreed last November to stand down once Glencore and Xstrata merged, quitting after coming under fire over a 140 million pound ($223 million) "golden handcuffs" package for key Xstrata managers.
But he had been due to leave only after a replacement was found and his abrupt ousting is likely to raise questions over governance at the company, whose shares are still largely held by its top managers.
Glencore was widely criticised for its appointment of Hong Kong veteran and former legionnaire Simon Murray as chairman at the time of its stock market listing, as analysts and investors questioned whether he would act as a sufficient counterpoint to CEO and top shareholder Ivan Glasenberg.
Murray was replaced by Bond after the merger.
FOX BUSINESS