VALENTINE SPECIAL, HOW WE CELEBRATE LOVE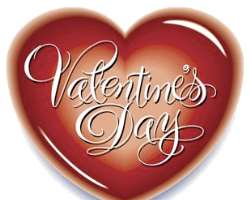 Valentine is here again! And lovers are already jostling for time and space to catch all the fun and show love to their loved ones. Also joining in the celebration are artistes whose work either on stage or screen bring joy to people.
Like a peep into the lives of these artistes and celebrities, Daily Sun went out in search of them mainly to share their views on Valentine and to know how they intend to mark lovers' day on February 14. While many of them would be busy on their work as professional artistes, others said they are ready to show love in a unique way and move to special venues to celebrate love.
Their comments;
Bukola Afolayan (Bouqui) Female Rap artiste
Valentine means sharing love with the people you love. It is a celebration that speaks highly of love between humans. It is one day in a year set aside to celebrate love. It doesn't necessarily have to be lovers' day alone, because love can exist between people of same sex, such as men and women. Love should be encouraged in our nation because it is the reason for our existence.
But this year, I would be on stage performing in a concert. From Uyo, I would move to Ilorin to show love to people in my own way using my skills and talent.
Chika Ike- Actress
Valentine basically means celebrating love with relations, friends and loved ones. Every day is for showing love to the less privileged around you but what makes Valentine D day unique is because it has been declared officially for lovers.
Unfortunately, I would be out of the country for the period but will be back on the following day to celebrate with my husband, family and loved ones especially the motherless children. While I am away, I will try to give back to society using my talent.
Maryam Elisha- Miss Valentine 2007
Valentine D day is set aside to celebrate love. It is a great day to appreciate people you love although love should be a continuous process because we are all love creations.
I will celebrate this day of love with my friends. We will go partying, have more fun and visit orphanages on Saturday to express love to the less privileged kids. This year's Valentine is celebration for me, it is fun galore because I will make sure I catch all the fun I didn't catch last year.
Funke Kuti- Communications Manager NSL
Valentine means celebrating my mother's birthday because she was born on Valentine D day. It also signifies a day to show people how much you care for them. This is because your busy schedule at times keeps you away from your loved ones. This doesn't mean you don't love them, but the time is not just there. Valentine D day is about remembering the people you love.
I will share this Valentine with my mom and family members. After that, I would go home and sleep in preparation for work the next day. I take everyday as it comes and won't say I would do anything differently this year because man proposes but God disposes.
Vivian Ejike- Producer
Valentine means a time to celebrate love and loved ones. I will be going on a cruise and a cozy dinner. This year, I intend to spend more time spreading love to those who need it the most.
Yemi Blaq
Valentine is just an excuse to share and care. It's time to bond with loved ones and to reach out to the less privileged.
I will spend quality time with my son and wife.
Ade Bantu Odukoya
Valentine is a serious commercial venture. I don't need a date to spread love. I will be celebrating the Chinese New year, which holds on February 14. This is the year of the Tiger, according to the Chinese calendar and I look forward to roaring as loud as I can.
Abiodun Olopade (Mc Abbey)
Valentine for me is another day like every other day when I celebrate love with my wife in a unique way doing something different from the norm and also giving to the less privileged around me.
On Val's day, I'll be working busy cruising in a boat and I'll be there with my wife. But baby Amanda will be with grandma.
Humhprey Okeke (Hman)
It is one of the days we show love to people around us including the less privileged.
This year's Val's day will be spent longing at home and watching football after the church service.
Emem Ema (Mem'O')
One of the ways to show love is to give time and resources to loved ones. Valentine for me would be spent with my loved ones and most importantly feeding the less privileged at Lafenwa in Ogun State.
Oby Edozie (Actress)
Valetine is a special day for me and I intend to spend it with my loved ones and family members
Osita Iheme (Actor)
This year, I do not intend spending my Valetine with my family because I used to spend it with them almost every year. But this year, I hope to spend my Valetine with my fans in Gambia.
Clarion Chukwura (Actress)
I want to celebrate Valetine this year in a unique way. I will be in Asaba as from today (Friday) for the premiere of my movie, then on Saturday, there will be a charity programme. On Sunday, I intend to travel to my home town to celebrate my Valetine and complete my weekend with my family members.
Story by FEMI SALAWU, KATE HALIM and ADAORA ADUAKA - nigerianbestforum.com