Nasdaq Plans To Launch ETP Trading Platform In May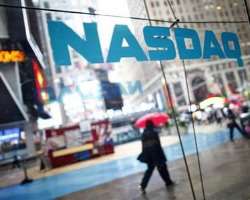 Exchange operator Nasdaq OMX Group said on Monday it will relaunch PSX, its third trading platform, in May with a specific focus on exchange-traded products (ETPs).
Nasdaq plans to offer incentives to firms that act as market makers on PSX by regularly buying and selling the ETPs at the publicly quoted price so that investors have a more fluid trading experience.
Nasdaq first launched PSX in May 2010, using the license it acquired when it bought the Philadelphia Stock Exchange in 2008.
ETP is an umbrella term that includes exchange-traded funds (ETFs) and exchange-traded notes (ETNs).
"We're focused on delivering long-term value to investors by significantly broadening the asset classes we offer to our member firms, and the establishment of a preeminent marketplace for ETPs supports that effort," Eric Noll, who heads Nasdaq's U.S. and UK transaction services, said in a statement.
The relaunched PSX will have a "price-time priority" structure, in which orders are ranked by price, and orders with the same price are ranked by the time they were entered.
PSX had used a "price-size priority pro-rata" structure in which standing buy and sell orders are matched proportionally according to their size, irrespective of when they arrived at the exchange.
The parent company also runs the flagship Nasdaq Stock Market as well as Nasdaq OMX BX, previously the Boston Stock Exchange. Those two venues use a "price-time priority" structure.
REUTERS