Boko Haram: Lawmaker Faults Federal Government Over Amnesty Plan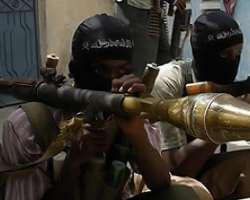 SAN FRANCISCO, April 13, (THEWILL) – The member representing Jos South/Jos East constituency in the Federal House of Representatives, Hon. Bitrus Kaze, has condemned the plan by the Federal Government to grant amnesty to members of the Boko Haram sect.
Describing the committee set up by President Goodluck Jonathan for that purpose as 'weird', the lawmaker said the rejection of the amnesty by the insurgents has ridiculed the Jonathan Administration.
In a statement issued on Saturday, Kaze said : "In my honest view, granting amnesty to remorseless and unrepentant terrorists is the weirdest policy ever contemplated by any government in the history of Nigeria "The pro-amnesty pronouncements and efforts so far by the government have been completely rubbished by the intended beneficiaries of the programme themselves, they have continued in their uncurbed destructions of lives and properties of innocent Nigerians virtually on a daily basis.
"It stands every sense of reasoning on its head that a government which is unable to defend its citizens from years of incessant brutality by the Boko Haram terrorist has proceeded to reward the same terrorists even when they in their characteristic remorselessness, have categorically rejected the offer. It is indescribably sickening that the merchants of death have since declared their innocence and have instead offered amnesty to President Jonathan's government.
"The rejection of amnesty by the Boko Haram terrorists have completely exposed the fact that the real motive of the advocates of their amnesty is anything except the security and well being of Nigerians."
According to Kaze, "I am not sure any government has suffered so much ridicule since Nigeria's independence, our national pride and sovereignty is being eroded by inconsistent statements and policies which are antithetical to our security and collective well being.
 Worse of all, the amnesty program being contemplated by President Goodluck Jonathan exposes our intelligence community and their families to inexplicable dangers.
" Nothing can be more de-motivating than for a crack detective to see a terror suspect against whom he has painstakingly gathered overwhelming evidence being rewarded by a government on whose behalf he risked his life."
The lawmaker said "President Goodluck Jonathan must not sacrifice the security and well being of innocent citizens in a bid to court regional political patronage," adding " I am unable to see any motivation for rewarding unrepentant killers other than an attempt to please their mentors who in the long run will never support President Jonathan's political ambition anyway."