Al Jazeera Inherits Current TV's Distribution Woes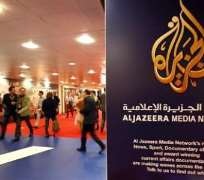 SAN FRANCISCO, January 05, (THEWILL) - Qatari-owned Al Jazeera television's plan to establish a stronger presence in the US market via the purchase of Current TV has already run into trouble as it finds itself in a vicious battle to retain distribution rights.
Her acquisition of Current TV is basically a plan to replace Current TV in the more than 40 million homes where it is currently distributed with its own news network, tentatively dubbed Al Jazeera America. The new network's success is predicated on maintaining, if not increasing, that level of distribution.
One person with knowledge of cable TV deals said pay-TV operators will definitely seek more favorable terms from Al Jazeera since, "no one wanted to carry Current TV and they want to carry an Al Jazeera channel even less."
For instance upon learning of deal, which closed on Wednesday, Time Warner Cable immediately said that it would terminate its contract with Current TV, meaning its customers would not be seeing the new network to be named Al Jazeera America.
On Thursday, however, the company, which ranks as the nation's second largest cable provider with 12 million subscribers, walked back from that stance a bit.
"We are keeping an open mind, and as the service develops, we will evaluate whether it makes sense, for our customers, to launch the network," Time Warner Cable said in a statement.
Al Jazeera has been trying to break into the U.S. cable market for years, but the network has so far failed to gain significant distribution largely for political reasons. The Pan-Arab network had been viewed by many as being anti-American particularly at the height of the U.S. War in Iraq.
The channel will also take over Current TV's distribution of Verizon's FiOS and AT&T U-verse, which together have 8.9 million subscribers.