Kwara Proposes N94.4b For 2013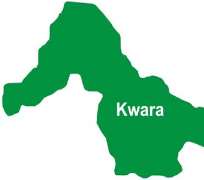 Kwara State Governor, Alhaji Abdulfatah Ahmed has presented a budget proposal of N94.4billion for the 2013 fiscal year, representing a 10 per cent increase over last year's projection of N85.1b.
Presenting the budget proposal, themed Sustained Prosperity to the State House Assembly on Thursday, Alhaji Ahmed stressed that the budget was designed to boost infrastructure, accelerate agro-led wealth creation, create jobs and sustain the state's development. It is also aimed at reducing the state's dependence on federally-allocated revenue and attract foreign and domestic investments into the state. Despite the challenges of limited financial resources, Governor Ahmed state, his administration is determined to provide good governance to the people 'through a systematic focus on our interlinked priority areas'.
'Our resources may be limited but our resolve to overcome these challenges and provide good governance for the benefit of the people is boundless', Ahmed said in his second budget speech as governor.
According to his Senior Special Assistant on Media and Communication, Dr. Muyideen Femi Akorede, a breakdown of the budget shows a total recurrent revenue of N58.1b while recurrent expenditure was put at N51b. Total Recurrent Surplus is N6.3b while total capital receipt  was estimated at N42.6b with total capital expenditure also pegged at N42.6b. The sectoral breakdown shows that roads continued to receive priority in capital expenditure with N7.9b, closely followed by Education and Human Capital Development with N7.6b with Tertiary Education, Science and Technology and Agriculture Development each receiving N4.3b and Health allocated N3.3b.
The proposed capital expenditure on Water Supply is N1.9b, Sport and Youth Development took N1.4b and N1.2b was allocated to Energy. Others are Housing and Urban Development-N249m, Commerce and Cooperatives-N181m, Information and Communication, N421m, Environment and Forestry-N799m, Social Welfare Culture and Tourism-N110m.
Reflecting on last year's budget performance, Alhaji Ahmed said significant progress was road development, health, energy, education and water supply despite the limitations imposed by the realities of the national economy.
He, however, reiterated his administration's determination to bring about rapid economic and social advancement of the state's economy while sustaining the improved well-being of the people.