Troubled Banks: Prices Of Bank Shares Plunge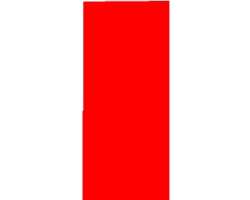 By Yunus Abdulhamid
Prices of banks' shares have maintained a consistent fall over the past two weeks since the Central Bank of Nigeria sacked the chief executives of five troubled banks with N746 billion non-performing loas.
The number of shares traded at the floor of the Nigeria stock Exchange (NSE) also plunged suggesting a drastic waning of faith in the Nigeria banking industry by investors.
A study by Daily Trust shows that a day before the CBN governor Sanusi Lamido Sanusi descended on the erring banks' chiefs, the banking sector had recorded 218.1 million of shares traded at the floor of the NSE, valued at N1.6 billion in 4,206 deals.
A week after, on Friday, August 21, the volume of shares traded had gone down to 126 million valued at N934 million in 2707 deals. This represents over 85% decline in the banking sector trading at the stock exchange.
Leading the pack of banks whose stock prices have gone down is Wemabank. While it sold at N2.56k before the problem, it sold at N1.90k last Friday. Zenith Bank shares sold at N10.11k whereas it sold at N13.05k before the crises. It has recorded 366 deals but went down to 248.
However, even though First bank's shares went down marginally from N14.96k to N12.70k, it recorded increased deals from 827 to 933. Eco Bank also had some consistency with its N27.96k maintained even though only two deals were recorded as against 11 two weeks ago.
The NSE had since placed the five affected banks on technical suspension.
The anti-graft agency, Economic and Financial Crimes commission (EFCC) is currently trailing the former banks' chief and the external auditors for prosecution.
|
Article source