SCSL / Survey Launch - Monday 29 October - invitation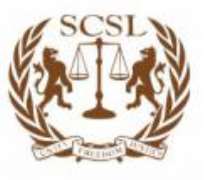 THE HAGUE, Netherland, October 23, 2012/African Press Organization (APO)/ -- The Special Court for Sierra Leone and No Peace Without Justice have the honour of inviting you to the pre-launch of Making Justice Count: Assessing the impact and legacy of the Special Court for Sierra Leone in Sierra Leone and Liberia.
After the Charles Taylor sentence was issued at the end of May 2012, the Special Court for Sierra Leone, with funding from the European Union, commissioned a nationwide survey in Sierra Leone and Liberia, which was conducted on the impact and legacy of the Special Court for Sierra Leone by No Peace Without Justice and its Sierra Leonean and Liberian partners. The purpose of the survey was to capture people's understanding about the mandate and operations of the SCSL and establish its impact through its judicial proceedings, its legacy work and its outreach program. The survey was administered throughout Sierra Leone and Liberia to 2,841 people, representing diverse walks of life, sexes and age groups, with an emphasis on ensuring the inclusion of historically overlooked voices, including women, young people and persons with disabilities. The survey covered a range of areas relating to the SCSL's impact and legacy, including peace, justice, the rule of law, redress, national law and perceptions relating to the trials and their impact in both countries.
The results of this survey will be presented during this pre-launch, which will include a video conference joining The Hague with the Special Court for Sierra Leone in Freetown.
We will be joined by SCSL staff and officials, notably the Registrar, Prosecutor and Principal Defender; Civil Society representatives from Sierra Leone; and NPWJ partners in Sierra Leone and Liberia.
The pre-launch will take place on Monday 29 October 2012 at 11:30-12:30
Location:
Special Tribunal for Lebanon
Dokter van der Stamstraat 1
2265 BC Leidschendam, The Netherlands
Please note that due to security restrictions at the STL, all those wishing to attend must register in advance and bring their passport or other photographic identification on the day.
The Session will be streamed live on the SCSL website www.sc-sl.org