NBLinks Nigeria - The way forward for Nigeria Businesses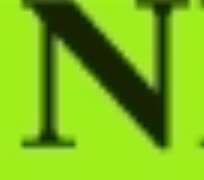 Hello Nigerian,
Nigeria is a big and dynamic country in need of a central information centre. For this reasons SKOYBUS SERVICES LIMITED have launched the most upto Nigeria Business Links (NBLinks). The birth of NBLinks brings to all Nigeria Business owners the opportunity to get their business on-board and let the world know more about what there business is all about.
More and more businesses are registering with NBLinks and the most advantage of the directory is that in is centralised around Nigeria businesses.
One major advantage of listing your business is the directory is that if anyone is searching the internet on keywords relating to your business, your business listing will be one of those businesses that will come up on the search engine. This is so because NBLinks as a very good ranking in all major search engines.
Another advantage to using the directory is that when you list your business in the directory, you can also use all the extras (such as, listing of anything you want to sell in their Market Place or Property section).
One more thing, all this come FREE. So whats more, get your business on board and start getting the right set of customers your business needs.
Try http://www.nigerianbusinesslinks.com for yourself and experience the goods that comes with it.