Profile Of Warisenibo (hon.) Dakuku Adolphus Peterside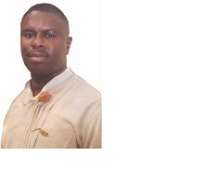 Profile of Warisenibo (Hon.) Dakuku Adolphus Peterside
By Chris finbone
Dakuku Adolphus Peterside is a Management Expert, Public Policy Analyst, Scientist, Civil Society Activist and Leadership Trainer.
He often defines his mission as that of an emerging leader whose role is to provide clarity of goals and priorities, generate commitment, and mobilize team mates to do their jobs well, create synergy, demonstrate integrity and take responsibility for performance. There is a consensus of opinion that he is the leaders leader, and a man of rare integrity.
Born in 1970 to a middle class family in Biriye Polo, Opobo, Dakuku Adolphus Peterside grew up in Azumini, Aba, both in present day Abia State, Kaduna and Port Harcourt at various times. Dakuku studied in Okrika Grammer School, Okrika, one of the pre-eminent public schools in the 1980's in Rivers State. He was a school prefect by reason of his conduct, leadership qualities and academic standing.
After OGS he gained admission to the University of Science and Technology (RSUST) Port Harcourt, where he studied Haematology, graduating with an honours degree in department of Medical Laboratory Sciences. He later earned a Post Graduate Diploma in Business and a Masters Degree in Business from the same University. He was an outstanding student's union leader in RSUST who gave hope to his generation and exhibited great passion about a bright future that lies ahead. After formal university education he has attended several management courses in United Kingdom, United States, Israel, France and Spain.
Early in life, Dakuku believed in the fact that public life is a veritable platform to change society for the better, if guided by integrity and passion to serve. He has been involved in various political parties at various times NRC, ANC, DPN, and now PDP. He is an unrepentant believer in democracy as the only form of government that can guarantee peace, security and happiness of most members of the society.
He has at various times served as National President, National Union of Rivers State Students (NURSS), State Financial Secretary DPN, State Youth Leader, Restoration Youths of PDP, Special Assistant to Rivers State Governor on Students and Youth Affairs, Chairman, Opobo/Nkoro Local Government Area, Senior Special Assistant to Governor of Rivers State on Works and Cabinet Commissioner for Works (2007 - 2011).
Dakuku has been involved in leadership training and public advocacy. He founded on NGO, the Development and Leadership Institute (DLI) in 2002. DLI is the sector leader among NGOs working in the area of good governance, deepening democracy and leadership grooming in Nigeria.
A member of many Professional Associations: member, Association of Medical Laboratory Sciences of Nigeria, (AMLSN), Nigeria Institute of Management (NIM); Fellow, Institute of Management Consultants of Nigeria (IMCN), amongst others. He is also well published.
A widely travelled gentleman, he is married to Elima, Lawyer, and they have three (3) children, Soba, Belema and Mieibi. He is an ardent Christian, whose hobby is writing, reading, swimming and football.
His five-point legislative focuses include:
Infrastructural Development of the Niger Delta
Good governance, Transparency and Accountability in Governance
Education
Youth Empowerment
Environment
Chris Finebone, is a media consultant based in Rivers State.