Obesity and Metabolic Surgery Society of India Providing Cost Effective Weight Loss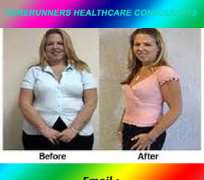 The obesity and metabolic surgery society of India is providing obesity surgery to abroad patients with the best healthcare facilities at a minimal price budget. Abroad patients from the USA, Canada, UK and Hong Kong are coming to the obesity surgery hospitals of Delhi, Mumbai, Nagpur, Chennai and Bangalore to get rid of excess body weight. Today obesity has assumed as a big health challenge and health studies prove that obesity has become a significant reason for the increase of global mortality.
In the forthcoming 25 years obesity is going to become a big financial drain to the families and the entire country with other disorders like hypertension and diabetes. Obesity is associated with a set of disorders related to excess body weight starting from being mildly overweight to being obese in a morbid way. Patients with morbid obesity cannot respond well to surgical means of losing body weight.
Obesity is a morbid disorder in which the reserves of natural energy in the body stored as fatty tissues get enhanced to a point when the body weight increases and gives rise to disorders that causes the enhancement of chances of mortality of a person. Following are the symptoms of obesity disorder:-
1) Lack of physical activity
2) Unhealthy or wrong eating habits or over eating of food
3) Problems in balancing of hormones
4) Genetic and heredity disorders
5) Lack of smart and active lifestyle
Obesity surgery involves numerous procedures that are being done on people who are morbidly obese. In obesity treatment weight loss is obtained by cutting the size of the patient's stomach with the help of an implant device known as gastric banding. Sometimes weight loss surgery involves removal of a portion of the stomach by procedures like sleeve gastrectomy or duodenal switch, at other times weight loss procedures involve re-routing the small intestines and developing a small pouch of stomach. Healthcare studies show that obesity surgery helps in many ways on one hand it reduces the body weight, it also reduces the chances of diabetes, hypertension and cardiovascular diseases. Weight loss surgery also reduces the rate of mortality from 25% to 45%.
The patient can prepare for obesity surgery in a variety of ways. The best way to do preparation is to clearly follow the instructions of the doctor. The patient should process of the surgery and have realistic expectations. The patient should talk to people who have already undertaken obesity surgery. The patient of obesity should write a letter to the surgeon explaining him the reasons for undertaking weight loss surgery and stating him the plans to maintain a perfect weight after undertaking obesity surgery.
You can get more details about the obesity surgery in India by visiting www.forerunnershealthcare.com . You can send your queries at [email protected] . You can make a phone call to us at +91-9371136499.
Resource - www.linkedin.com/company/forerunners-healthcare-consultants-pvt-ltd-