Multi-Million Naira Marketing Secrets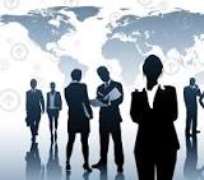 Direct marketing is virtually the most effective way of marketing to your customers. It does three things for you:
1) It brings in more cash faster and in a short amount of time
2) It creates a good and lasting relationship with your customers
3) and most of all, the most important thing in any kind of business is that it builds trust between you and your customers and potential customers.
There are some direct marketing secrets you can use to make your prospects and customers buy more from you always even when you upsell ( that is when you offer existin gclients more of your products to buy at a higher price than the previous one) also called back-end offers.
The first thing to do is to make sure you have an email list ( I will talk on that aspect on my next article).
So provided you already have an email list of your old and existing customers, you don't just make them buy from you and never do follow ups on them. You have to check up on them every other month or if you have time every two weeks. In that way your name and business will always be in front of them every two weeks or every month.
But don't send them just about anything, send them free gifts or free additional information concerning a product they bought from you. That way you make them like and trust you and will always be willing to do additional business with you since they can see that you are not only interested in entering their pockets but you also genuinely want to help them succeed in what they are doing.
Another direct marketing secret is that you should always put your contact out there for customers and prospects to contact you if not you will be perceived as a robot and nobody wants to do any kind of business with a robot.
If you want too you can put your picture on your website. Dress smartly, preferably a suit and tie and put on a warm smile.
When sending out your emails, you should always use a very readable font so that your prospects won't be straining their eyes to read your letter. You should use Times New Roman and your font size should not be less than 12.
Your salesletter headline should be bold, very bold and BIG in size so that it will attract and capture your readers eyes and mind and also make sure your headline is in quotes. Many people respond very well to "quoted" headlines than unquoted headlines.
One last thing, make sure your headline is not all in caps. Mix it with small lettered words also. Why? Because we all learn to read in small letters but you should caps every first letter in your headline. Your headline should also be bright red because it attracts more attention that way but your sales letter body must be black in colour. Example, An ideal headline should be like this "How To Start A Business With Less Than $100"