Keyamo Receives Knocks Over Bribery Allegation Against Rival Aspirant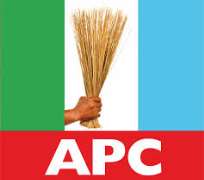 THE Delta Central Elite Forum has rained heavy knocks on Barrister Festus Keyamo over bribe allegation against his rival aspirant, Olorogun O'Tega Emerhor that he planned to bribe those who recently adopted Keyamo as the sole candidate for the forthcoming Delta Central Senatorial District bye-election.
In a press statement, President of the group, Comrade Warri Ojarikre Dennis dismissed the allegation, describing it as the handwork of those out to pull down Olorogun Emerhor, a patriotic Urhobo son at all cost.
According to the statement; "it is a pity that Keyamo in his desperation to pick the APC ticket is using all means to deceive the Urhobo people; he is rattled by the popular acceptance of Olorogun Emerhor by the people. His adoption by some faceless jesters is undemocratic and if that was not enough, he has come up with a big lie that Emerhor is planning to bribe those who adopted him. But Olorogun Emerhor remains unperturbed about the activities of Keyamo and those he hired to adopt him."
It added; "Since Olorogun Emerhor started his consultation visits, he has been saying it loud and clear that the era of money bag politics in Urhobo land was over and now how can such a man opposed to money bag politics will be planning to bribe some jesters. It is a known fact that Keyamo lined up the pockets of those who adopted him with money and they were drunk with the money hence they carried out such a senseless, shameless and undemocratic action in the house of Keyamo in Effurun, Delta State last week. There is no truth whatsoever in the allegation; Keyamo should learn to discuss issues in his campaign and not individual; whatever that he is doing now is a clear sign of a sinking politician."
According to the statement also; "We want to make it very clear that bribing of those who sold their birth right to Keyamo by adopting him is not in the character of Olorogun Emerhor who is out to eradicate money bag politics from Urhobo land. Keyamo must wake up to the reality that the game is up for him; the Urhobo people are wiser now, he cannot fool them. Olorogun Emerhor will be the last person to think of bribing those who adopted Keyamo after collecting huge amount of money."
"We are calling on the leaders of APC both at the state and national levels to call Keyamo to order; APC in Delta State must be rescued from the petty politics being played by Keyamo. He is not a serious contender hence he is out to destroy the party that Olorogun Emerhor and others have labored for. Enough is enough for Keyamo," it stated.