FG Determined To Raise Local Sugar Production, Endorses Sugar Master Plan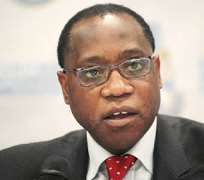 ABUJA, September 19, (THEWILL) - The Nigerian Sugar Master Plan (NSPM), which includes a regime of fiscal and investment incentives designed to help the country achieve self-sufficiency in sugar production, has been approved.
Announcing Wednesday's approval on behalf of the Federal Government, Minister of information, Labaran Maku and Minister of Trade and Investment, Dr. Olusegun Aganga, briefed State House correspondents at the end of the weekly Federal Executive Council meeting.
They described the policy as a re-creation of the Backward Integration Policy (BIP) already in implementation in the cement production industry, while lamenting that the country only meets 10 per cent of its sugar needs, meaning a whopping N101bn has been spent on importing the commodity in the last two years.
Aganga particularly observed that no nation hoping to develop can rely on importing raw materials and products. He expressed regrets that the country occupies the unenviable position of the fourth largest importer of sugar in the world.
"The Federal Government took the decision to approve the policy because of the strategic importance of the commodity in providing employment, sourcing energy and large-scale financial economy," he said.
He also sated the conviction of the Federal Government that the policy will generate 1,797,000 tonnes of sugar annually, 161.2 million litres of ethanol annually, 400 MW of electricity annually, 1.6 million tonnes of animal feeds annually, 37,378 permanent jobs, $65.8 million savings in forex on fuel imports annually and $350 million saving in forex on sugar imports annually.
"In order to reverse the decline in the sub-sector, the NSMP has spelt out the sugar and ethanol projections required to achieve self-sufficiency in these commodities and indicated that the number of factories and sugarcane hectares, and number of skilled and unskilled staff required."
The NSMP, which implementation will span the next ten years, is conceived entail many projects which would cover all geo-political zones of the country, thus the desiderata to implement and adopt it as "government's strategic road map for the development of the sugar sub-sector."
Also speaking, Maku enthused that the policy would stimulate investments in the sector and increase local production of the commodity in order to reverse Nigeria's total dependence on imported sugar.
"The FEC, therefore, approved the package of general and BIP support incentives, including zero per cent duty on the importation of machineries required to process the raw materials and support for all three existing sugar companies in the country so that they will benefit from the implementation of the policy," he added.