FCO Minister responds to Kenyan tribal violence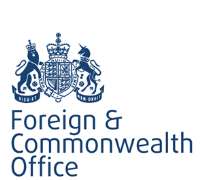 LONDON, United-Kingdom, August 24, 2012/African Press Organization (APO)/ -- Commenting on the tribal clashes over water and grazing rights in eastern Kenya that have left over 50 people dead and many more injured, Foreign Office Minister Alistair Burt said:
"The UK was shocked to hear of the recent clashes in Kenya's Coast Province that have left so many dead and injured, including women and children. My thoughts and condolences go out to the families and friends of all those affected. It is important that the underlying grievances that result in these kinds of incidents are properly addressed, and we will continue to support the Kenyan government in doing so.
"We welcome the Kenyan authorities' commitment to arrest and prosecute those responsible for these tragic events. We will look with interest to the conclusions of the recently announced Commission of Inquiry into this."