UK Minister for Africa welcomes NCA's approval of a new national constitution for Somalia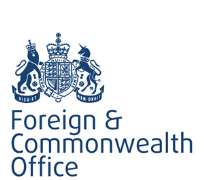 LONDON, United-Kingdom, August 3, 2012/African Press Organization (APO)/ -- Reacting to the news that Somalia's National Constituent Assembly had approved a new national Constitution, the UK Minister for Africa Henry Bellingham said:
"I am pleased that the National Constituent Assembly (NCA) has approved a new Constitution. The fact that 96% of those present in the NCA voted in favour of the new Constitution reflects the decisive national will to move forward with the political process. This landmark decision bodes well for Somalia's future. It sets the framework for the next phase in Somalia's political process, and for further discussion on the Provisional Constitution ahead of an eventual national referendum. It is a particular achievement, for which credit is due to the African Union Mission in Somalia and the Transitional Federal Government forces, that the NCA was able to complete its deliberations in Mogadishu despite the ongoing security challenges.
"I now urge Somalia's leaders to maintain the momentum and press ahead with ending the transition by 20 August. The international community is and will continue to provide the necessary support to the process. I call on the Elders to fulfil their responsibilities by finalising the list of candidates for the next Transitional Federal Parliament as soon as possible, to allow proper scrutiny by the Technical Selection Committee. This process is vital for ensuring that Somalia's Parliament commands full legitimacy and respect, and is able to carry out its primary duties of enacting legislation and holding the new government to account."