Luncheon to Popularize the African Women's Decade Themes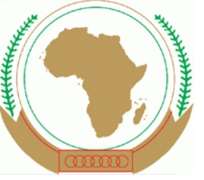 ADDIS ABABA, Ethiopia, July 13, 2012/African Press Organization (APO)/ -- INVITATION TO JOURNALISTS
When: July 14
Where: Multipurpose Hall in the New African Union Conference Center
Who: Organised by the Directorate of Women, Gender and Development of the African Union Commission (AUC). The event will be championed by H.E Ellen Johnson Sirleaf, President of the Republic of Liberia and H.E. Joyce Banda, President of the Republic of Malawi.
Why: To popularize gender issues to the highest levels of power and decision making through the two most influential women of the continent and Heads of State of their respective countries.
Participants: Heads of State and Governments, members of the diplomatic community, AU officials.
Journalists are invited to cover this eventon July 14th in the Multipurpose Hall
For more information please visit the AU website: www.au.int/en/19thsummit