Nigeria to host Conference on racism, xenophobia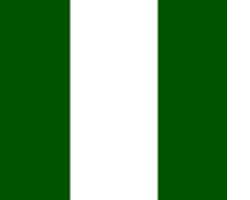 Representatives of African governments and United Nations meet in the Nigerian capital Abuja, to discuss racism, racial discrimination and xenophobia in the continent.
The meeting is scheduled for August 24 to 26 and involves other
intergovernmental agencies, non-governmental organizations and representatives of civil society organizations.
It will also discuss intolerance and other related matters in the run-up to a major conference on these issues which is scheduled to take place in 2009.
The outcome document, which will be drawn up by African states during the three-day regional meeting, will provide a key contribution to global efforts to combat these negative phenomena during the full Durban Review Conference, which will be held on 20-24 April 2009 in Geneva.
The purpose of the process culminating in the 2009 Review Conference is to evaluate progress and assess implementation – at national, regional and international levels – of the Declaration and Plan of Action adopted by the 2001 World Conference Against Racism, Racial Discrimination, Xenophobia and Related Intolerance, held in Durban, South Africa.
The review process will, in addition, identify concrete measures and initiatives for combating and eliminating these phenomena.
It will also assess the effectiveness of the existing follow-up systems and other relevant UN mechanisms, promote universal ratification and implementation of the Convention on the Elimination of All Forms of Racial Discrimination, and identify and share good practices.
The regional meeting will take place at the conference hall of the ECOWAS secretariat building, located on Yakubu Gowon Way in Abuja.

An opening press briefing is scheduled on Sunday 24 August at 14:00 hrs in the conference hall. There will be a second briefing at 16:30 on the final day, Tuesday 26 August.