Buhari Must Beg Yorubas For 2011 Election Violence - PDP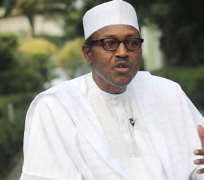 SAN FRANCISCO, June 17, (THEWILL) - The Peoples Democratic Party (PDP) in the South-West has said that presidential candidate of the Congress for Progressive Change (CPC) in the last general elections, Major General Mohammadu Buhari must apologise to Yorubas, and Nigerians in general, over the violence that claimed several lives and properties in some parts of the North after the election.
PDP said that since Buhari has now recognised that his loss was caused by intra-party divisions and not rigging, he must take responsibility for those Nigerians, especially the Yoruba National Youth Service Corps (NYSC) members, who were murdered during the violence that he incited his people to unleash on the nation.
"This problem is all over, even in my state (Katsina). When we said 'let us forget about what we are,' we all marched to vote and won all the National Assembly seats though there were court cases," Buhari was quoted as saying on Saturday while speaking in Abuja at a one-day CPC Renewal Committee Stakeholders Forum. He lamented that intra-party squabbles cost him the election.
"Then why did we fail the governorship seat? The same factor that affected the party in other states: there was a party problem, some people were involved in anti-party activities and their children and brothers have been appointed as commissioners."
And reacting, PDP's zonal publicity secretary, Hon. Kayode Babade said it was inhumane for Buhari not to have sought forgiveness for the post-election violence.
"Isn't it evil that up till now, there has been no word of sympathy from Buhari and his party to the dead, especially the corps members from the Southwest? Instead, the vultures in the Action Congress of Nigeria (ACN) are meeting with him on how to contest the next polls and get Yoruba votes.
"It is painful that instead of demanding explanations from Buhari on the innocent Yoruba corps members whom he incited his supporters to kill, Tinubu and his ACN are negotiating with him on the 2015 elections!"
Babade said Yorubas would be waiting for both Buhari and his allies in the ACN in 2015, and they will surely be asked to first raise the dead corpers before campaigning for votes here."