COTE D'IVOIRE / DEATH OF SEVEN UNOCI PEACEKEEPERS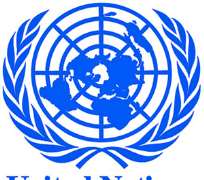 ABIDJAN, Côte d'Ivoire, June 13, 2012/African Press Organization (APO)/ -- The United Nations Operation in Cote d'Ivoire (UNOCI) announces with regret the death of seven of its peacekeepers of the Niger military contingent. They are:
- Lt. Sahabi Dan Sanda, aged 49, married and father of three;
- Sergeant Hassane Amadou Sanda, 39, married and father of four;
- Sergeant Housseini Mounkaila, 32, married and father of two;
- Sergeant Haboubacar Djibo, 27, single;
- Corporal Soumaila Oubandawaki Na Allah, 27, married;
- Corporal Mahamadou Maman, 41, married and father of three;
- Private First Class, Boubacar Abdou Zoranto, 26, married.
All seven met their death on Friday 8 June as a result of a deadly attack by assailants in Para, Tai Division, along the border with Liberia.
They had taken up duty at UNOCI on 20 April 2012. This was his second tour of duty for Lt. Sahabi, while the other peacekeepers were on the first assignment with the United Nations.
Their death brings to 62 the number of UN soldiers who have lost their lives in the service of peace since the inception of UNOCI in April 2004.
UNOCI extends its sincere condolences to the Niger contingent and to the bereaved families.