Jude Kofi Bucknor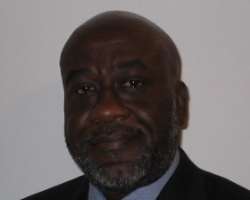 Kofi Bucknor is currently the Ghanaian Managing Partner of Kingdom Zephyr Africa Management Company and is based in the Accra office. He has 26 years of investment banking, corporate finance and emerging markets experience.
Mr. J. Kofi Bucknor is an investment banker with extensive international banking experience. He began is professional career at Chemical Bank in New York in 1979 after obtaining an MBA (Finance ) degree from Columbia University in New York in 1979. Prior to that, Mr Bucknor had obtained a BSc (Administration) degree from the University of Ghana, Legon in 1977. In his student days he worked for the Northern Ireland Electricity Service, Belfast; Merchant Bank of Ghana; and the First Boston Corporation in New York.
While at Chemical Bank where he became a Vice President in 1981, Mr. Bucknor served as the Bank's Regional Representative for West and Central Africa out of Chemical's office in Abidjan, Ivory Coast. He joined the African Development Bank in Abidjan as Deputy Treasurer in 1986, becoming Treasurer from 1990 to 1994. At the ADB, he was responsible for the bank's capital market operations and its dealing room, among other duties. He joined Lehman Brothers International, London in 1994 as an Executive Director, Corporate Finance with responsibility for Africa. In 1997, Mr. Bucknor returned to Ghana as Managing Director of CAL Merchant Bank which he headed until 2000 when he formed his own corporate finance advisory firm, J. Kofi Bucknor & Associates.
Mr. Bucknor has held several board memberships. He was Director of Ashanti Goldfields Corporation from 1994 to 1996 and a Director of Pep Stores Ghana. He was also a member of the International Advisory Council of Normandy Mining Corporation of Australia. While in London, Mr. Bucknor was a member of the Policy Committee of the Centre for Policy Studies on African Economies at Oxford University and also served as a member of the Commonwealth Secretary General's Special Advisory Panel on the Asian Financial Crisis.
Mr. Bucknor currently serves as Chairman of the Council on the Ghana Stock Exchange He also serves on the board of T.A. Holdings Limited in Zimbabwe. He is a member of the Council of the University College of Education, Winneba, Ghana and co-chairs Ghana's National Bond Market Company. Mr. Bucknor serves on the board of Newmont Ghana Gold Limited, a subsidiary of Newmont Mining, the world's largest gold company as well as on the board of Ecobank Transnational Incorporated, headquartered in Lome