Abuja Satellite Towns To Gulp N37b - Akinjide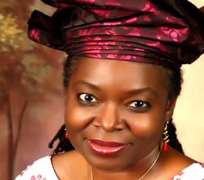 ABUJA, May 27, (THEWILL) - The massive development and opening up of the satellite towns by the Federal Capital Territory Administration (FCTA) will cost N37.463 billion in 2012, the Hon. Minister of State for FCT, Oloye Olajumoke Akinjide, has revealed.
Ongoing developmental projects in the satellite towns, according to the minister, accounted for N18.793 billion of the total cost while new projects in the satellite towns are valued at N16.670 billion. The sum of N2 billion has also been provided for the take-off of the Satellite Town Development Agency (STDA).
Among the ongoing projects are: provision of engineering infrastructure to Kubwa Satellite Town (Districts 4 and 5) valued at N4b; provision of engineering infrastructure to Karshi Satellite Town Districts 1 and 2 (N4b); provision of engineering infrastructure to Bwari Satellite Town Districts 1 & 2 (N3.5b); construction of township roads in the six area councils of FCT (N1.248b); construction of Bwari–Kau Road (N1b); and extension of Karshi–Apo road (N750 million).
Also included are: construction of Karshi–Ara road (N630m); provision of roads, water and electricity supplies in resettlement site of Galuwyi/Shere (N600m); rehabilitation of road to Gwagwalada–Dobi–Izom (N500m); construction of Onex \–Bwari Road (N400 m); construction of 11km Mpape – Galuwyi/Shere Road (N400m); provision of 13km road to Kuje–Gaube; and construction/rehabilitation of roads, drainages, flood control in Abaji, Gwagwalada, Kuje and other satellite towns (N230.5m).
Akinjide named the new projects being executed by the FCTA as: provision of infrastructure and construction of 5,000 units of affordable housing in satellite towns (N4b); urban renewal and upgrading of Nyanya Labour Camp (N3.72b); construction of Kuje–Kwaku–Gwargwarda–Rubochi road, Wasa–Takushara–Burum road, Pandagi–Rimba Mamagi road, University of Abuja Hostel Road, Gwagwalada; and Kwali Bridge (N2.70b); purchase of heavy duty sanitation equipment (N1.50b); development of markets in four satellite towns (N511m); and establishment of youth development and vocational centres in satellite towns (N489m).
The contractors handling the transformation projects in the satellite towns include: Messrs SCC Nigeria Limited, Arab Contractors Nigeria Limited, Parsons Science Engineering Company, Petroline Global Solutions Limited, Mangrovetech Nigeria Limited, Abdec Nigeria Limited and Ndubuieze Engineering Nigeria Limited, among others.
The minister recalled that President Goodluck Jonathan had last year approved the re-establishment of the Satellite Towns Development Agency, as part of measures ft the rapidly develop the satellite towns and area councils.
She further stated that the FCTA would be partnering with the Nigerian Investment Promotion Commission (NIPC) to develop satellite towns.
"The FCTA is doing all it can to attract funds to develop satellite towns. We will ensure that we generate revenue internally and through private investors, and we will involve the communities and stakeholders in everything we do because governance is partnership," she said.
"The FCTA is delighted to work with NIPC on its investment drive and also development of satellite towns. We are going to attract private capital for the satellite towns development."