Humanitarian Coordinator statement on military operation in the Afgooye corridor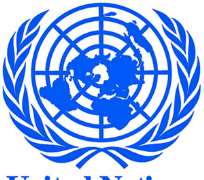 NAIROBI, Kenya, May 23, 2012/African Press Organization (APO)/ -- The Resident and Humanitarian Coordinator for Somalia, Mark Bowden, made the following statement today:
Following the African Union Mission in Somalia (AMISOM) and Somali National Army (SNA) movement into the Afgooye corridor, I reiterate my call for all parties to make every effort to minimize the impact of conflict on civilians and allow full humanitarian access to all people in need.
At this stage, we have no reports of significant movements of people from the corridor. However, I remain concerned that an escalation of hostilities or a prolonged operation could lead to displacement, further straining the capacity of settlements and host communities in Mogadishu or driving people away from the life-saving help they require.
While remaining strictly neutral and independent of political and military processes, humanitarian actors are coordinating preparations to ensure immediate assistance is available to civilians most affected by military activities in the corridor.