Conference on the Use of Earth Observation to Support Environmental Policy Making in Africa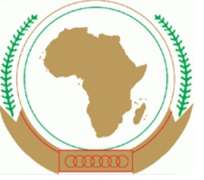 ADDIS ABABA, Ethiopia, May 18, 2012/African Press Organization (APO)/ -- INVITATION TO REPRESENTATIVES OF THE MEDIA
WHEN: May 22nd -23rd 2012
WHERE: Conference Room 5, UN Conference Centre (UNCC), UNECA, Addis Ababa
TIME: 9:00 AM
WHO: Organized by the African Monitoring of Environment for Sustainable Development (AMESD) and the Department of Rural Economy and Agriculture, African Union Commission
WHY: The purpose of AMESD is to facilitate access to and exploitation of Africa-wide environmental information derived from earth observation technologies to support decision making. To that end, it is paramount that political and policy development frameworks are strengthened to foster better environmental policies, improve decision structures and enhance management interventions throughout the decision cycle. The conference also aims to sensitize policy makers on the potential utilization and integration of the AMESD regional products and services and in general environmental earth observation information into the development process of its 48 African member states.
PARTICIPANTS: Representatives from the African Regional Economic Communities (RECs): i.e. CEMAC, ECOWAS, IGAD, SADC, COMESA; AMESD Regional Implementation Centres (RICs), Environmental policy makers from each of the 49 African ,Caribbean and Pacific states (ACP ), Indian Ocean Commission (IOC), local and international organizations, universities and others.
BACKGROUND: AMESD has made significant progress since its inception in November 2007, in terms of improving data access with the deployment of 111 new satellite reception stations in 48 African countries, developing the first version of environmental products and services by the five Regional Implementing centres (RICs), reinforcing the technical level of African stakeholders and establishing regional networks with national focal points that begin to be operational.
Journalists are invited to cover the opening and closing ceremonies of the meeting, on May 22nd and 23rd in UN Conference Centre at UNECA.