EXPERTS CALL FOR LEGAL CONVERGENCE FOR COMMON REGIONAL INVESTMENT POLICY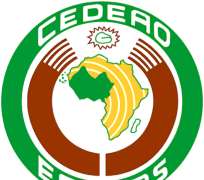 ABUJA, Nigeria, May 17, 2012/African Press Organization (APO)/ -- Experts from ECOWAS Member States have recommended that proper harmonization of national laws and gradual adoption of relevant instruments should precede the development of a Common Regional Investment Code and Investment Policy.
This was one of the key recommendations of the regional experts at their week-long meeting that ended in Praia, Cape Verde on 14th May 2012.
The meeting examined various national investment laws and policies and agreed a template to provide standard background and understanding of country policies.
A comparative analysis of country reports showed that similarities in Member States' investment policies exceeded 70 per cent, while differences relate to details and structures of the respective policies in relation to the 10 Investment Policy Frameworks identified.
The meeting also noted remarkable divergences in human resource development policies and financial markets liberalization, particularly pertaining to freedom in capital movement in the West African Economic and Monetary Union (UEMOA) area.
From the results obtained, the experts are expected to adopt national reports on Member States' investment policies, to be used as a point of reference for the ECOWAS Investment Policy Framework, which will provide the basis for drafting the ECOWAS Common Investment Policy.
In his address to the meeting, delivered on his behalf by Mr. Peter Oluonye, Principal Programme Officer (Investment and Promotion Services), the ECOWAS Commissioner for Macroeconomic Policy, Dr. Ibrahim Bucar Ba, said the Commission used the results of a 2011 meeting in Port Novo, Benin, to produce the draft ECOWAS Common Investment Code (CIC).