MIKEL, MOSES TO GET SPECIAL TRAINING FROM KESHI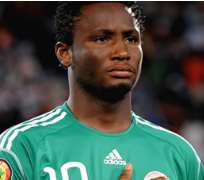 Super Eagles' Head Coach, Stephen Keshi, has disclosed that the duo of Mikel Obi and Victor Moses in addition to other players who had hectic season would get an entirely different training programme, if they are invited for the June busy- match schedule, assuring that he won't give them stressful training to break down before the matches.
Fielding questions from sports writers in Abuja yesterday, the Super Eagles' boss reiterated the warning that he won't tolerate any recalcitrant behaviour from any player, emphasising that he would be hard on any player or players coming to 'destabilise' his team.
On the players who had busy season, Keshi, said: 'It depends because I know that there are differences in the leagues all over the world. I know that if the England-based players coming, it is going to be different. We are not going to compare the English league with that of Russia, France or Belgium. The training would be based on the number games each player was involved and we will work on that.
'For example, Victor Moses, who practically took part in every game this season, somebody like Mikel Obi, who equally participated in almost all the Chelsea's game, would be given a different training exercise. We need to be careful not to break them down before the game,' he assured.
On the form of the players, the Big Boss said: 'I'm aware that some of the players are doing well but club action is different from national team game. Whatever they do in their clubs might be good, but they must bring the same attitude to the national team.
'I don't need big names in my team, what I want to see in them is character, commitment and those coming to sweat for Nigeria, play the game more than 120 per cent, and the player who wants to come here and assure me of his readiness to play for the team. 'I don't need somebody coming to raise shoulder for the team or myself. I won't tolerate anybody coming to divide the team. We are now like one family and I want the best attitude, character and commitment on the field that can win the game,' he warned.
Expressing sadness over the state of Nigerian stadia, the Eagles' boss, quipped: 'I'm really concerned about the state of the pitches in the country and it is really a shameful thing. I don't know what they are doing about them because as big as Nigeria, we don't have a good football field.
'It is madness and disturbing that every stadium in Nigeria now has synthetic pitch. What is really going on? I have never seen this kind of situation anywhere. The grass pitches we probably have now is Kaduna, Calabar, Owerri. It is sickening. We played against Egypt in Dubai on a natural grass after training on an artificial turf.
'I don't understand what is going on in this country. Everybody wants us to win even when we don't have anywhere to train and play. Look at where we trained today at the national stadium, it is like where they breed cows. I don't know what to say but whoever that is in charge should do something about it urgently,' he lamented.